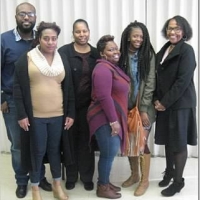 January Chit, Chat & Chew - Newest Members
By L. Gamble | March 5, 2017
Sister Barksdale's January's Chit, Chat & Chew was very successful. Each new member was given the opportunity to introduce themselves and tell why they joined. Refreshments were served as leaders introduced their ministries and welcomed anyone who wanted to serve to contact them. Pastor Biggers and First Lady welcomed them with words of encouragement. After a tour of the facilities, we proceeded to the sanctuary for service.

Chit, Chat & Chew is sponsored on the 5th Sundays throughout the year.

Acts 2:47 - New International Version
praising God and enjoying the favor of all the people. And the Lord added to their number daily those who were being saved.
Back