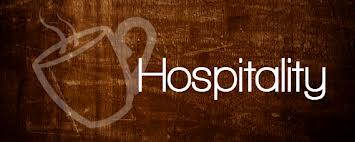 Greeter's Ministry
In teams of two, we greet, welcome & smile upon the saints as they enter the worship service on Sunday mornings. We meet monthly, the last Saturday @ 10am.

Grounds/Property Ministry
As property chair, I have the responsibility of maintaining the church's property. Through the wishes of the Pastor and the council, we all need to give thought and care to any ideas that will uplift what others see. All are welcome to be a part of this ministry.

Security Ministry
Patrols the church premises to provide security against unauthorized guests, intrusions, vandalism and theft.

Sexton
This ministry is responsible for cleaning, light maintenance duties, minor repairs to the church building and grounds. Performs other tasks such as preparing the sanctuary or class rooms for religious gatherings as needed. Opens and locks the church before and after services.

Transportation Ministry
This ministry has been a valued source of the Transforming Life Church of God, since 2000. We have an active schedule for our congregation. Picking up on Sunday mornings and returning home on Sunday evenings after service. This ministry is also active in providing transportation for the special events. Please call in advance of Sunday morning for a ride or if you interested in this ministry, contact Brother Boykin.

Usher's Ministry
This ministry's goal is to meet and greet families, friends, and visitors of TLC, providing them with a warm and welcoming attitude. We are here to serve and attend to the needs of those who attend our worship services in the capacity befitting the manner demonstrated by our Lord Christ Jesus. This ministry has a youth group, a men's group and women's group in operation. If you have a question or need on Sunday mornings, look for the friendly faces wearing the usher name tag. The Ushers meet quarterly. See sister Lonesome for more detail.

Visitation Ministry
This ministry is a connection to those who are sick and shut in. Visitation to the home and hospital are conducted by via phone and/or in person by members of the church.